If you know someone who loves golf, you ALSO know that when the season shifts to Fall and Winter they can get a little antsy. They want to get back on the green, and who can blame them? Thankfully, here at Fairways & Dreams we are an indoor golf center with a variety of golf gifts to choose from this holiday season. Let us help you chip some things off your list!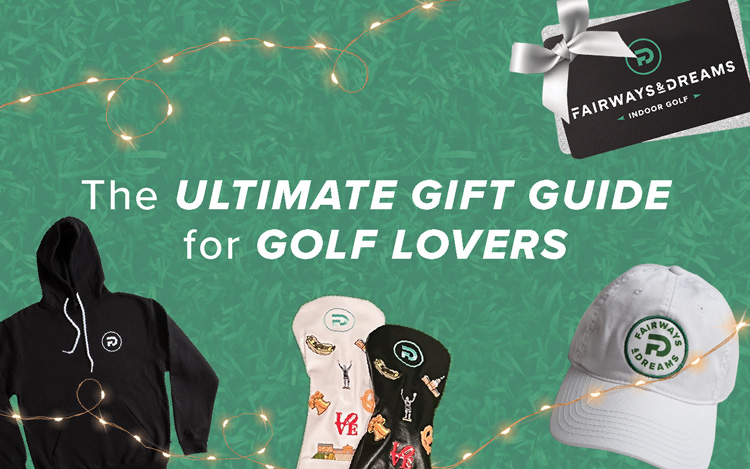 Memberships
A membership is the equivalent of a hole-in-one in terms of gift giving. Philly weather is never an issue when you're inside our indoor golf training center, and since we are open seven days a week there's always a time to come in. Each membership offers six hours per month during our peak times, and unlimited during our off-peak hours. So even if someone has a hectic work schedule, they will still be able to find time to relax and enjoy indoor golf. 
Our TrackMan golf simulators use 4 dual radar, the most powerful and accurate launch monitor ever built. TrackMan's two radars give you all the information needed to improve your game. So not only does our membership allow for golfing all year round, but the ability to get feedback in real time. It's the best of both worlds for the golf enthusiast.
Gift Cards
Sometimes you want to give a little bit of everything, and that's when gift cards are the way to go. Our gift cards can be redeemed for simulator time, league play, and merchandise which gives the gift of choice. They are emailed directly to the recipient or to you immediately after purchase so you won't have to worry about coming in to pick them up. Shop at home from your couch, plus with our current special, you'll get more for your money: purchase a $120 gift card for only $100 | purchase a $150 gift card for only $120 | purchase a $200 gift card for only $150. It's a win-win for everybody.
Merchandise
Philadelphia golf gifts  are another great way to spoil the golf lover in your life. What better way to show love for both than with a Philly driver head cover? Protect the club, spice up the golf bag, and spread the hometown love with Philadelphia golf headcovers from Fairways & Dreams. We also have hats, shirts, and hoodies in the merch shop so there's something here for everyone. 
The golf lover on your shopping list is dreaming of warmer weather and minimal sand traps. Surprise them with golf year round and be the hero this holiday season.